There are as many ways to view leaders as there are people who strive to become one. This week, as the marching arts world has mourned the death of Lynn Lindstrom, Winter Guard International's founding Executive Director, some of her closest WGI Hall of Fame colleagues penned remembrances and tributes for us all.
(The second half of this two-part tribute will be published early next week.)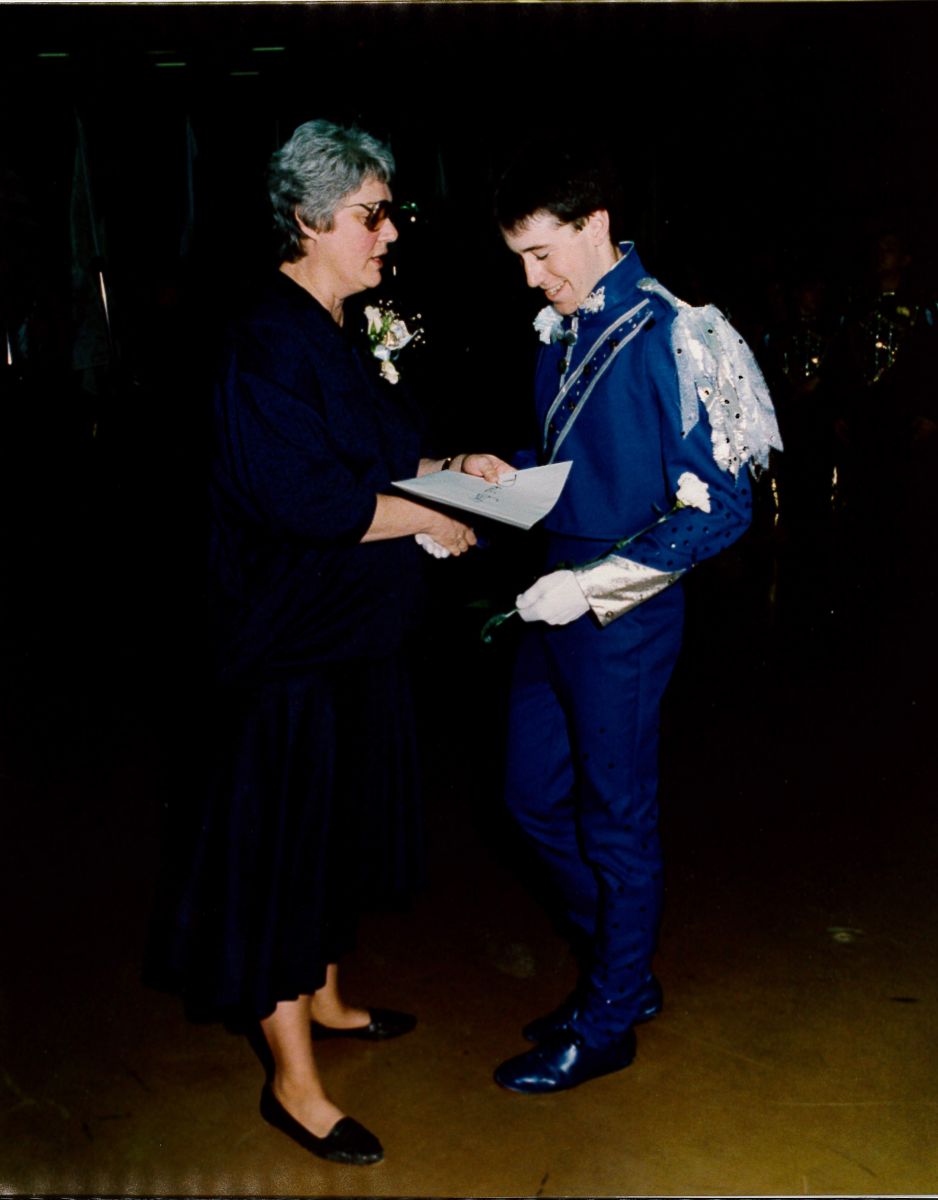 THE EARLY YEARS
WGI Hall of Fame inductees Marie Czapinski and Shirlee Whitcomb were among the six people who visioned the organization, voted for Lynn to be its Executive Director, and worked with her for more than two decades.
"Lynn and I were thrilled at the idea of half a dozen shows around the country. We never dreamed the "International" part would extend beyond Canada," wrote Shirlee Whitcomb (HOF 1992), Director of Color Guard Development, "When I spoke to her recently we reflected on the truly incredible presence WGI has today spanning several continents.
"Lynn's integrity and leadership were the cornerstones of that enormous growth. Few people enjoy the level of respect she earned through her concern for the young A Class groups. She recognized and nurtured the solid foundation provided by these groups, and fostered the development of the strong scholastic participation we enjoy today.
She introduced Percussion to our family and had visions of what we know today as the Winds division.
Every volunteer, performer, judge and instructor enjoyed the same genuine inclusion she offered into the WGI family, and as head of that family she guided us to the place we enjoy today. Her legacy is without equal."
Marie Czapinski (HOF 2000) remembers Lynn "cracking us up" when she disciplined guard instructors or judges by addressing them as "you people." She then turned to what most everyone remembers as Lynn in action:
"While the founders had lofty ideas and ambitions to bring color guards together from across the world, Lynn was pivotal in making it happen. As the President of the Midwest Color Guard Circuit, she found the sites, made all the travel and housing arrangements for the visiting units, communicated with regional directors and put together a top notch team of staff and volunteers to launch our dreams." A long-time judge, Ms. Czapinski recalls that Lynn brought that same tirelessness, "wearing many hats," and follow through "to make the early years of WGI a success."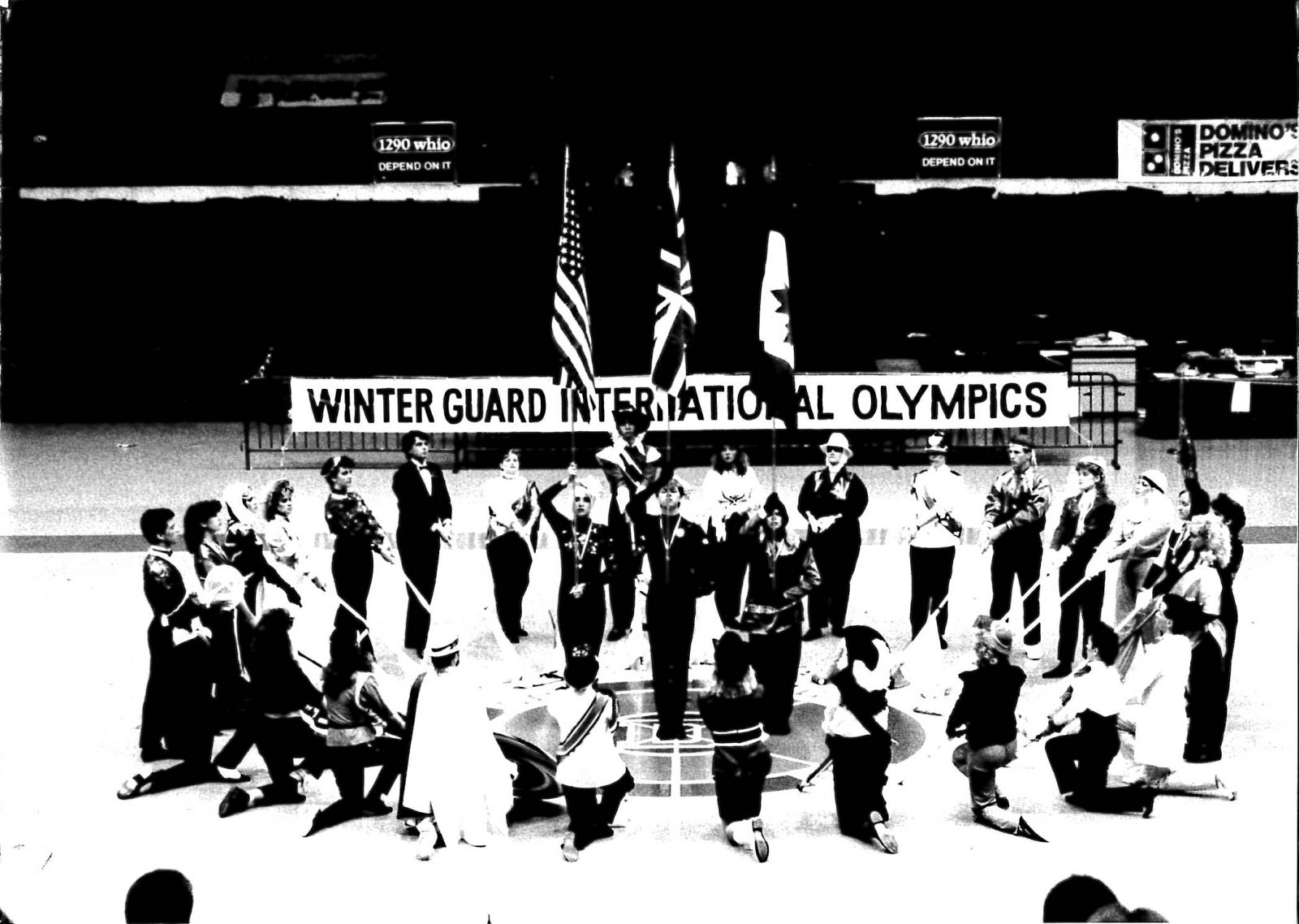 "Lynn always asked how I was doing as well as how everyone in my family was before ever discussing business." This is the way Director of Color Guard, Dale Powers (HOF 2013) remembers Lynn's personal approach.
"She had a great ability to make everyone around her comfortable in both a business and personal environment. She nurtured many of us as we grew, both with encouragement and yes, even lectures and scolding; but she had a softer side as well. I saw that personally when she came and found me in 1994 and gave me a much-needed hug after Emerald came in 2nd for the 4th year in a row. She was never too busy to be a friend."
"There are those rare occasions when someone you meet has an immediate impact and influence on you in such a positive yet unobtrusive way you probably didn't even realize it until time goes on." Mickey Kelley (HOF 1994), remembers Lynn this way.
"I met Lynn in 1979 when I first brought the Skylarks to Madison for WGI championships. We stopped in Milwaukee to rehearse and Lynn made it a point to come by. She was incredibly grateful and gracious in her compliments about us, adding how we had already made an impact in the organization. I was truly amazed that the leader of this organization took the time to visit, talk to me, and most importantly she addressed the guard itself. She was direct yet poignant as she spoke and the performers were so impressed we got this attention.
"Lynn was the most persistent, consistent and caring leader and friend of the activity. She empowered those around her to push the envelope into a new era. She supported me unconditionally and helped us move the judging criteria and system to the subjective format all of pageantry embraces today.
"Lynn's vision and common sense led her to weigh all consequences and discuss them, and then support the majority once decisions were made. She always challenged in a positive way."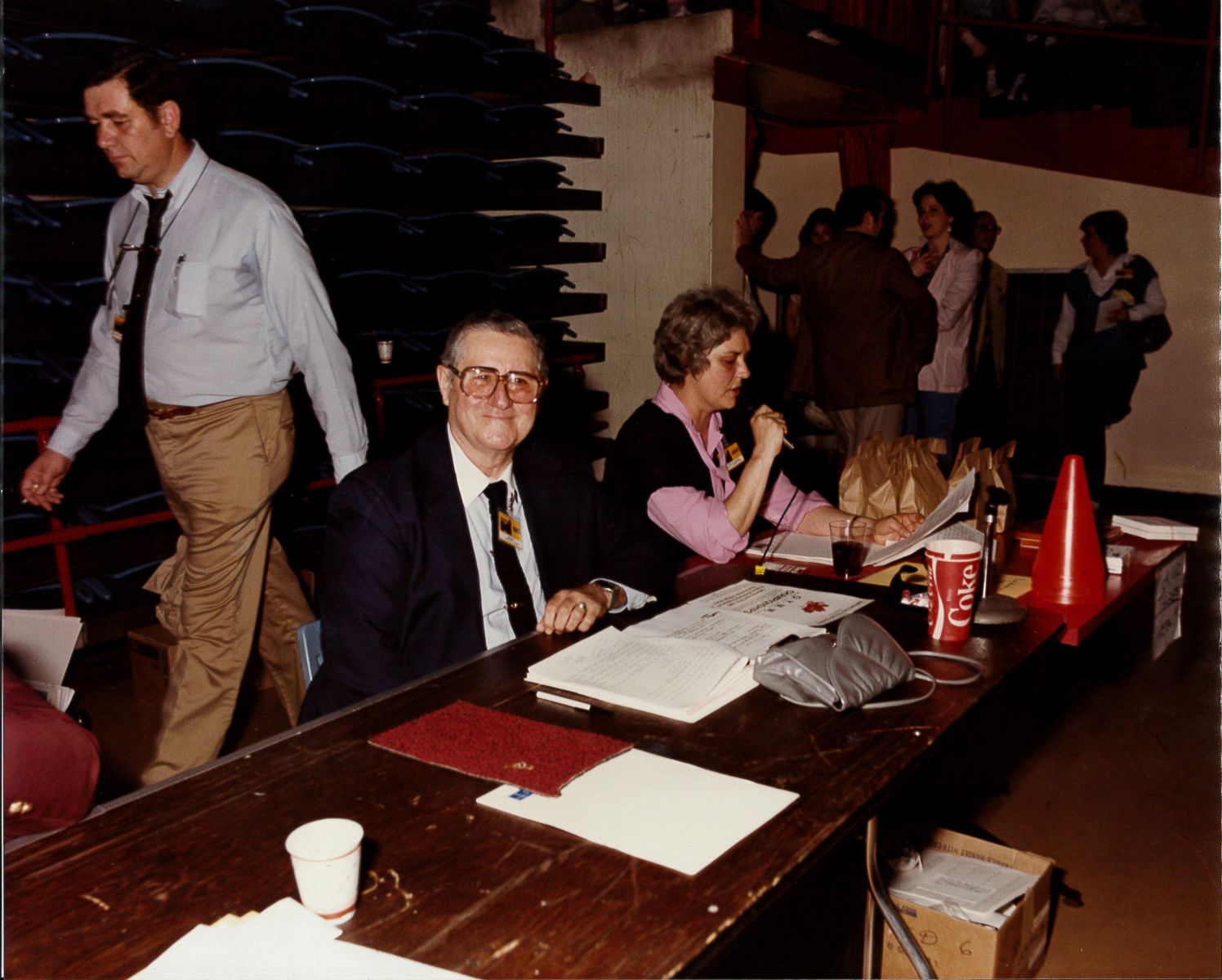 "Whether you were a starry eyed new judge over 35 years ago, a brand new instructor with a lower level guard, an instructor of a World class guard, or a marching member from any level guard, Lynn always treated you with respect, dignity and care." Says Paul Lampkin (HOF 2015).
"If you were associated with WGI, you were a part of Lynn's extended family and were made to feel welcome and cared for. She was our "Earth Mother."
Fred Feeney (HOF 2013), experienced "Earth Mother" Lynn the first time he met her. "I showed up at Nashville Championships in 1982 to trial judge. I was under the mistaken impression that I had been invited to do so. Lynn had no idea what I was talking about, but instead of sending me away, she shook her head and then displayed her well-known patience and compassion and helped me.
"That is a huge part of her legacy. She cared about everyone. She helped everyone. She had no favorites. Her energy and commitment was amazing. That is who she was."
Feeney also remembered one of the activity's biggest cliches, and how Lynn made it real.
… 'for the kids,' for Lynn, was an absolute. "In countless meetings, private conversations and even at contests you could watch Lynn let a debate develop between competing interests. Eventually Lynn would intervene and bring everything back to focus by asking what was the best thing 'for the kids.'
"For her that was always the most important question. If simply asking the question did not achieve the desired result she stood her ground, firmly, politely and with a conviction that let you know she was not going to give in once she had decided what was the best course of action.
"Lynn loved this activity; she loved the people and watching the energy and excitement from the performers, not necessarily during their performance but in warm-up, in the back hallway, in the tunnel or the parking lot.
"It was family to her. Lynn was so much more than a founder and executive director. She was family. Family to all of us."
NEXT WEEK IN PART 2 : Lasting memories from designers, directors, the percussion movement, and administrators.