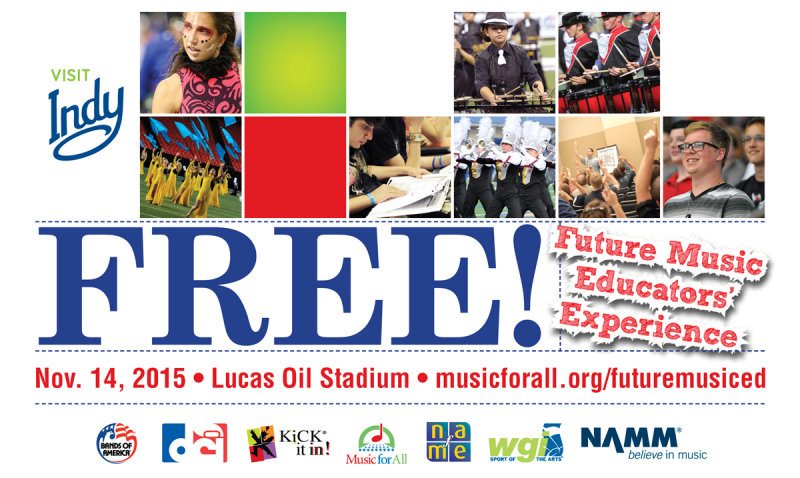 With the Bands of America Grand National Championship soon approaching, WGI and The Music For All organization would like to invite you to attend a free music education seminar at the Lucas Oil Stadium in Indianapolis for free.
This event seminar has been taking place since 2009 to further enrich every music student's journey to become a successful member of the marching arts community.
If you are a college student currently majoring in music education (undergraduate or graduate level), we encourage you to attend one of the Future Music Educators' Experience events as our guests. The Grand National Championships Future Music Educators' Experience includes a complimentary Semi-Finals ticket, a workshop, and discussion with educators from Music for All, NAfME and DCI.
This year, the Future Music Educator's Experience will be offering the "Meet-the-Masters" session which will offer a one time opportunity to participate in an audience discussion with music leaders such as Dan Acheson, Michael Cesario, Eric Martin and Michael Butera.
Space for this event is limited and is offered on a first-come, first-served basis. Students may RSVP online at BOA's Music For All website and should do so by November 6.