WGI Sport of the Arts is pleased to announce the appointment of Shirley Dorritie to the newly created position of Judge Development Manager for the Color Guard division. She has a long history with WGI as a respected General Effect judge, and has been involved in judge administration for a number of years as a caption manager.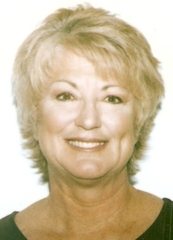 Shirley Dorritie has been involved in the pageantry activity for over 40 years and specializes in training performers throughout the world for optimal achievement. Having served as an international adjudicator for the marching band, winter guard, and drum corps activities since 1983, Shirley is currently the Director of Judge Education for the Winter Guard Association of Southern California, Winter Guard Arizona, Winter Guard United Kingdom, and the Texas Color Guard Circuit.
A member of the prestigious Drum Corps International Hall of Fame, her credits include The Concord Blue Devils, Santa Clara Vanguard, Sacramento Freelancers, 27th Lancers and Arizona Academy Drum & Bugle Corps as well as the Clovis West and James Logan High School Marching Band programs.
Founder and creator of The Center for Performance and Achievement in the San Francisco bay area, Shirley holds an MA in Counseling Psychology, with a Certificate in Sport Psychology. She has worked with a broad spectrum of individuals who are required to manage their responses to stress in order to perform at their best — including performers, athletes, educators, choreographers and conductors throughout the U.S., Europe, and Japan.
Director of Color Guard Dale Powers said, "We are very excited about this new position and having Shirley fill this role. She has been developing and training judges for many years and the new and emerging judges on the WGI roster will now benefit directly from her expertise regardless of their caption."